The C.W.G.A. Golf Shop is a proud "Custom Fitting" partner with the following the following "ProLine Brands"!
All clubfitting sessions are performed by experienced C.W.G.A. Staff Professionals who have completed the necessary certification requirements with each manufacturer.
Click on company banner to access each manufacturer's full site!

Titleist ProV is the #1 ball on Tour year after year.
New this year are the 917 D2 & D3 drivers, 917F2 & F3 fairways and 816 H hybrids.
The AP1 & AP2 irons, Vokey SM6 wedges and Scotty Cameron Putters complete the club line.
Titleist has a complete golf bag and accessories line.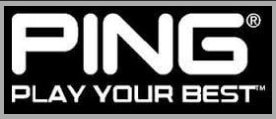 Ping Golf recently introduced the G30 series of drivers, fairway woods, hybrids and irons!
New for 2017 are the i200 irons, women's club line, Glide Wedges and Vault Putters!
Ping has a complete golf bag and accessories line.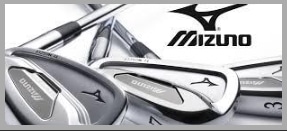 The 2017 Mizuno club lineup is as strong as ever featuring the classic MP series, JPX-900 woods, JPX-900 irons and T-7 wedges!
The Clasic Forged MP series irons: MP-5, MP-15, MP-25 and MP-H5.
The JPX-900 Hot Metal & JPX-900 Forged irons. JPX-EZ & JPX-EZ forged irons round out the line.
Mizuno offers a complete bag and accessories line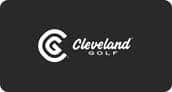 The New RTX-3 wedges featuring Feel Balancing, V-Sole Grinds and Rotex Face are the latest in a long line of wedges that made the company famous!! TFi2135 Series and Huntington Beach Putters are sure to take strokes off your game. Cleveland offers a complete bag and accessories line.

New for 2017 are Srixon's Z-565, Z-765, Z-965 and Z-U65 Drivers, Fairway Woods and Hybrids. The Srixon Z-Star Ball is a strong performer on tour! The Q-Star, Q-Star Tour, Soft Feel and Marathon balls complete the golf ball line. Srixon offers a complete bag and accessories line.
golf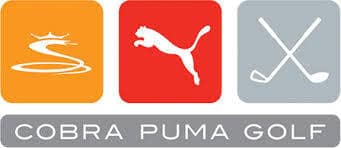 Puma's 2017 offerings include a new line of IGNITE footwear, which include their new DISC Laceless closure system, new performance polos, outerwear and accessories including Bryson DeChambeau's Tour Driven Cap! Cobra will be offering their new line of King F7 Woods, Hyrbids and Irons and King Wedges. One new Cobra iron set that has been getting a lot of attention are the King Forged ONE Length Irons, which are a single legnth set of irons. Cobra also offers a great selection for complete sets that include everything from driver to putter and bag!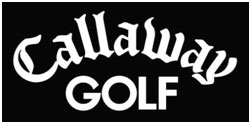 Callaway has launched their new line for 2017 and it includes their new Epic Driver and Fairway Woods which introducestheir new Jailbreak technology, Steelhead XR Irons with improved 360 Face Cup technology and MD3 Wedges with improved grooves for versatility on every shot.

U.S. Kids is "Leading The World InKids Golf"! The 2017 "Equipment Family" features Right/Start, Ultralight, Tour Series and Lady/Light clubs for every height. As your child grows, you can trade in your old set for credit toward the next height size! As always, purchase 5 clubs, get the 6th club free! Our Staff Professionals are U.S. Kids Certified Instructors and Fitters
Testimonials
I have taken lessons from several golf instructors without real gains in my golf game. With Chuck, I really understood the swing. It made sense and my golf game and my confidence have improved significantly. I'll never be a "Tiger Woods", but I can now hold my own with my golfing friends
Bruce Taylor
I have seen great progress after I attended your program. Also, my golf game is continuing to improve!
Nirand Anunthanakul
Chuck is one of those rare teachers whose teaching style accommodates both the beginning and advance student, allowing each to progress rapidly through practical instruction and simple drills that train both mind and body
Dave Corboy
Chuck gave me the one or two swing keys that have really improved my game. I recommend him highly!
Steve Upton
Chuck is able to quickly and clearly detect the student's fault(s) and then offer up just as quickly the solution(s) to fix the fault(s) – Not an easy thing to do.
Keith Stafford
A true teaching pro and master of swing diagnostics. Excellent facilities complement the lessons. Golf is fun again!
Ron Thomas
Chuck has lifted my game to a new level and shaved 10 strokes off my handicap and I thank you!
Errol Younger
Your ability to help me correct the things I was doing wrong in my swing was remarkable. Thanks for making golf fun again!
Joan Hughes
Working with Chuck has been the best choice I could have made for my golf game. He is an excellent teacher and a great friend. I look forward to having him as my coach for years to come.
Ben Yamagata
Chuck has assembled state-of-the-art hardware, software and cameras that are used to provide a unique golf instructional experience. The students have the opportunity to review their complete golf swings on the monitors and compare them to the swings of accomplished players.
Marvin Reed