Junior and Teen Golf Camps

PGA Junior Golf Camp at Dulles Golf Center
Dulles Golf Center's driving range is recognized as one of the Top 50 Stand-Alone Golf Ranges in the US by the Golf Range Association of America. Junior golfers at Dulles Golf Center and Sports Park will receive instruction from the highly acclaimed Chuck Will Golf Academy. Chuck Will's golf instruction programs are designed give golfers the right combination of swing fundamentals to achieve significant improvement regardless of age, skill level or experience.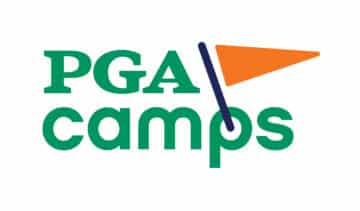 Camp Dates and Pricing
Please Note: Camp price does not include a non-refundable, annual registration fee.
June 12 – June 16

Half Day Camp
9:00AM-12:00PM
6 to 15 yrs
June 19 – June 23

Half Day Camp
9:00AM-12:00PM
6 to 15 yrs
July 17 – July 21

Half Day Camp
9:00AM-12:00PM
6 to 15 yrs
July 24 – July 28

Half Day Camp
9:00AM-12:00PM
6 to 15 yrs
Aug. 7 – Aug. 11

Half Day Camp
9:00AM-12:00PM
6 to 15 yrs
Aug. 14 – Aug. 18

Half Day Camp
9:00AM-12:00PM
6 to 15 yrs