Jeannette Kohlhaas is an LPGA Golf Professional. She grew up playing golf, graduated from Arizona State Univ., then played on the LPGA Tour from 1980-1989 with her best finishes being 4th place 3x. Since she grew up in Hawaii, her trademark on Tour was wearing a colorful flower on her visor while she played! She still plays in a couple tournaments a year on the Legends Senior Tour. She says GOD has given her the talent to Play and Teach! She has been an LPGA instructor at 7 golf clubs in the past before moving to Loudoun county! She's been married for 33 years and has a son training to be on the US Olympic Archery Team (Competitiveness runs in her family)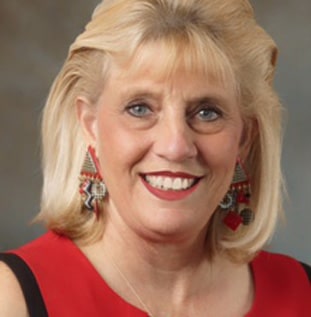 Jeannette has two passions in her life – Golf and Real Estate. She is a full time Realtor with Keller Williams Realty and we are excited to announce she is now teaching part time at DGC.
She specializes in helping ladies learn and improve their golf game by using easy to understand , VERY simple techniques, with step by step instruction!
Her focus is on holding "Group Lessons" which she feels helps women feel more comfortable, and less self-conscience, by seeing that they are not the only ones that is hitting or not hitting the ball!
Jeannette's goal is to get more women passionate about the game of golf, so they feel comfortable playing on the course while enjoying this life long sport!