What can I expect during a typical clubfitting session?
We start with a Customer Profile Form and evaluation of your current equipment. The fitting session typically occurs in the following order: Irons, Wedges, Fairway(s), Hybrids(s) and Driver. The Mizuno PFS system helps us select shafts for the irons. Static measurements, height, wrist to floor, etc. are taken prior to testing different manufacturers clubs. The lie angle is checked with a combination of lie board (tape), ball flight and video analysis. Once the club head, shaft, length and lie are determined, the grip type is selected and sized. Wedges are fit to your swing type, "Slider" vs. "Digger" (bounce) and distance gaps (lofts) and typical playing conditions. Fairway and hybrid lofts are spaced to fill all distance gaps between your longest iron and driver. Launch monitor data (spin, launch angle, clubhead speed, ball speed and smash factor) gives us the data needed for the longest and most accurate driver for you!!
Latest Fitting Tools, Demos and Technology!
The C.W.G.A. Golf Shop has all the fitting tools needed for a comprehensive swing analysis and club fitting session. We use "Swing View Pro" computer assisted golf training software, a "Vector" and/or "Ernest Sports ES14" launch monitor in addition to manufacturers' demo and fitting clubs. The Mizuno PFS system measures clubhead speed, transition, toe down, kick angle and release factor in your swing and then selects the best shafts for your particular swing in steel and graphite!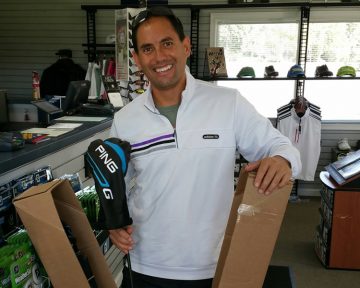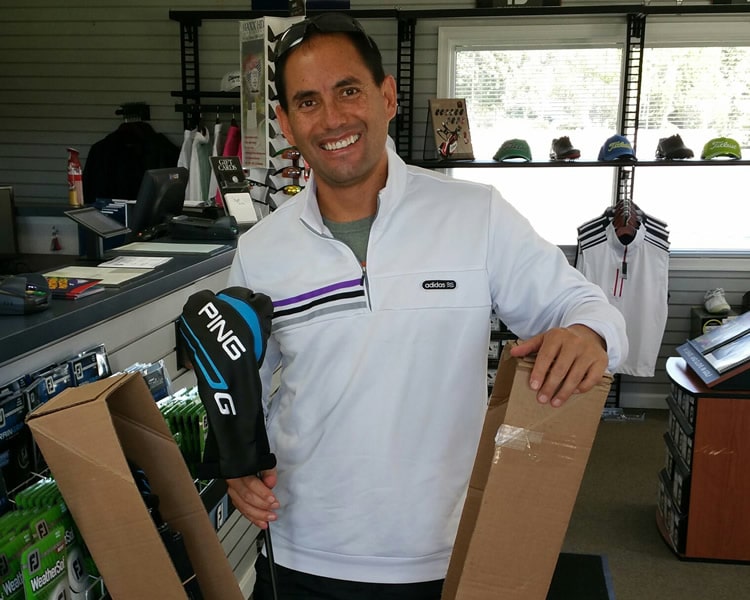 Why Buy From Us? Manufacturers & MAP Pricing!
The C.W.G.A. Golf Shop offers the best name brands at the same MAP prices as the "Big Box Stores" and "On-Line Retailers". All of our fitting professionals are certified through each manufacturer and members of our Academy Instructional Staff. Our goal is to give each customer the best fit for them. We always explain the fitting process along with video, launch monitor and computer shaft analysis data and how it directly affects the fitting process. Customer feedback, feel and ball flight go hand in hand toward our final recommendation. Clubs are available usually in 1-2 weeks!